Download Forrester Report 2022
In your copy, you'll find: Independent Research: 20/20 Visibility Clarifies Network Security
Survey results from 423 global IT leaders in a broad range of industries

How discovery and visibility improve security response, audit/compliance, performance, and capacity planning

The ways in which integrated visibility improves collaboration between networking and security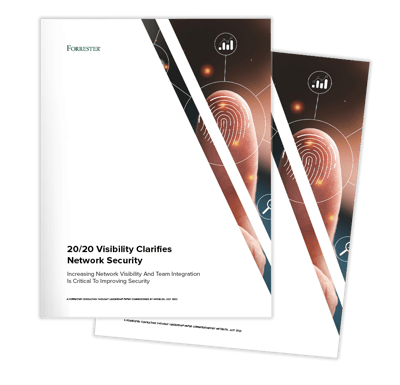 Read 20/20 Visibility Clarifies Network Security, and discover:
How Network Visibility and Team Integration Bolster Security
See why integration of security and network teams is critical for facilitating visibility and in breaking down silos to build up efficient and effective security capabilities.
The Key Impediments to Network Visibility
Discover factors that block security and network performance.
The Ways that Visibility Can Holistically Improve Security and Networking Capabilities
Learn how core network services like IP address management (IPAM) enhance visibility, security, operational efficiency and cost savings.