Through the innovative use of artificial intelligence (AI), Nozomi Networks delivers in a single solution, OT visibility, threat detection and insight to thousands of the largest critical infrastructure and industrial sites around the world.
You can tailor the Nozomi Networks solution to meet your needs by utilizing its flexible architecture and integrations with other systems: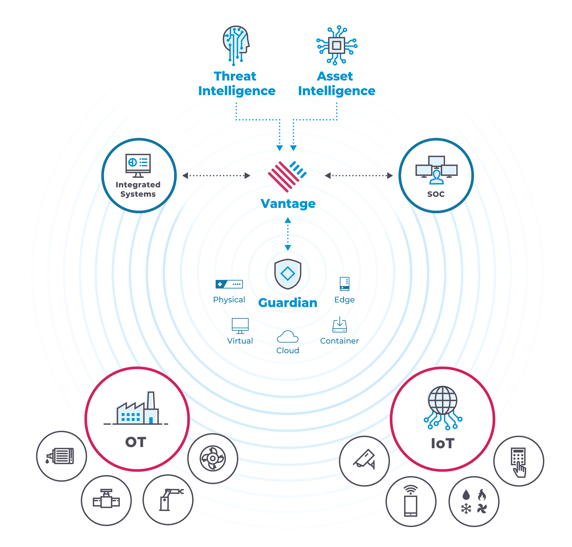 Vantage
SaaS-based security and visibility for all your networks
Guardian
Discover assets, visualise networks
Vulnerability scanning and risk monitoring
Detect anomalies and threats
Time-saving dashboards and forensic tools
Scalable to thousands of sites
Central Management Console (CMC)
Consolidated monitoring of thousands of sites
Enterprise-wide visibility
Threat Intelligence
Threat and vulnerability update service
Asset Intelligence
Breakthrough anomaly detection through asset intelligence update service

Nozomi Networks' products can be deployed on-site or in the cloud.

Would you like to learn more about Nozomi Networks products? Please contact us. Our specialists will be happy to advise you.