There have been challenges to cyber security posed by Nephilim, Ryuk, Trickbot, Emotet and most recently by Conti. It is no longer enough just to erect high security walls to protect yourself against cyber-attacks. The importance of detection and response is demonstrated by the findings of our InfoGuard CSIRT (Computer Security Incident Response Team) based on a real security incident in a Swiss company.
The "cyber-crime" came in the middle of the night − and what appeared to be "game over" followed on soon afterwards. This was how a Swiss company became the victim of a targeted ransomware attack. Experienced experts were needed to assist with analysing and restoring the entire operation. The InfoGuard CSIRT was called in to take care of it. In our latest video you can find out how the attack was carried out and the lessons you can draw from it.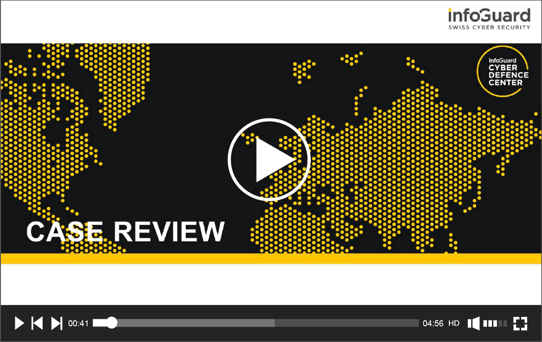 You too can be hit by cyber-attacks − be prepared!
It is vital to have a reliable, experienced partner when you are facing such a dramatic situation. First of all, there is usually a lack of in-house expertise and resources to properly manage a situation like this. Secondly, there are plenty of other tasks to be getting on with. As well as dealing with all the technical difficulties, it is also important to manage your customers, business partners and ultimately employees, and possibly also the public.
However, the middle of a security incident is an extremely inconvenient time to be looking around for prospective specialists. This is why it is advisable to be thinking about a suitable partner early on and to sort out the contractual details in advance. You can be affected by a security incident at any time.
InfoGuard, the Swiss experts for Cyber Defence and Incident Response
In our ISO 27001-certified Cyber Defence Center in Switzerland, we bring together the latest in technology with our Cyber Defence experts and threat analysts' many years of experience. Our Cyber Defence Services are there to protect your company 24/7.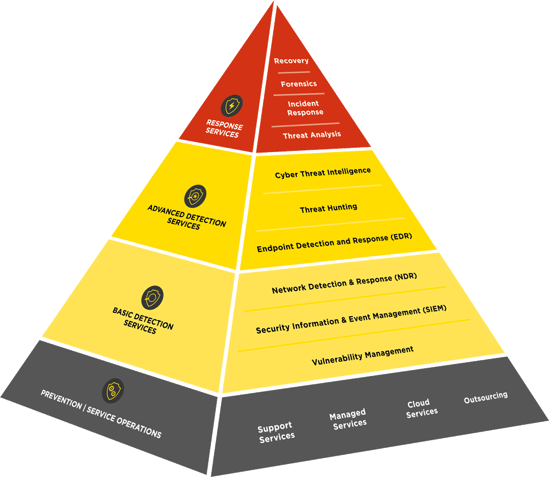 The InfoGuard Incident Response Retainer is the optimal solution when you need to be ready to act quickly, efficiently and effectively. This is precisely why our Incident Response Retainer is so comprehensive. Take precautions now and be prepared. You can find more information about the Incident Response Retainer here: