Our Cyber Defence Services
At the InfoGuard Cyber Defence Center, our entire security knowledge is at our customers' disposal. The benefits to you are twofold: Firstly, you can count on first-rate experts in each individual area. Secondly, the involvement of our specialists in service teams creates additional expertise synergies. Whether current weak spots in the individual components or new attack strategies circulating on the dark web, our professionals are always au fait with the latest situation. Depending on individual needs, companies can use our modular services as managed services for their internal systems or as cloud services, removing the need for infrastructure investments. For particularly exposed data and systems, our Cyber Defence Center (CDC) in Switzerland offers a maximum level of security on attractive terms.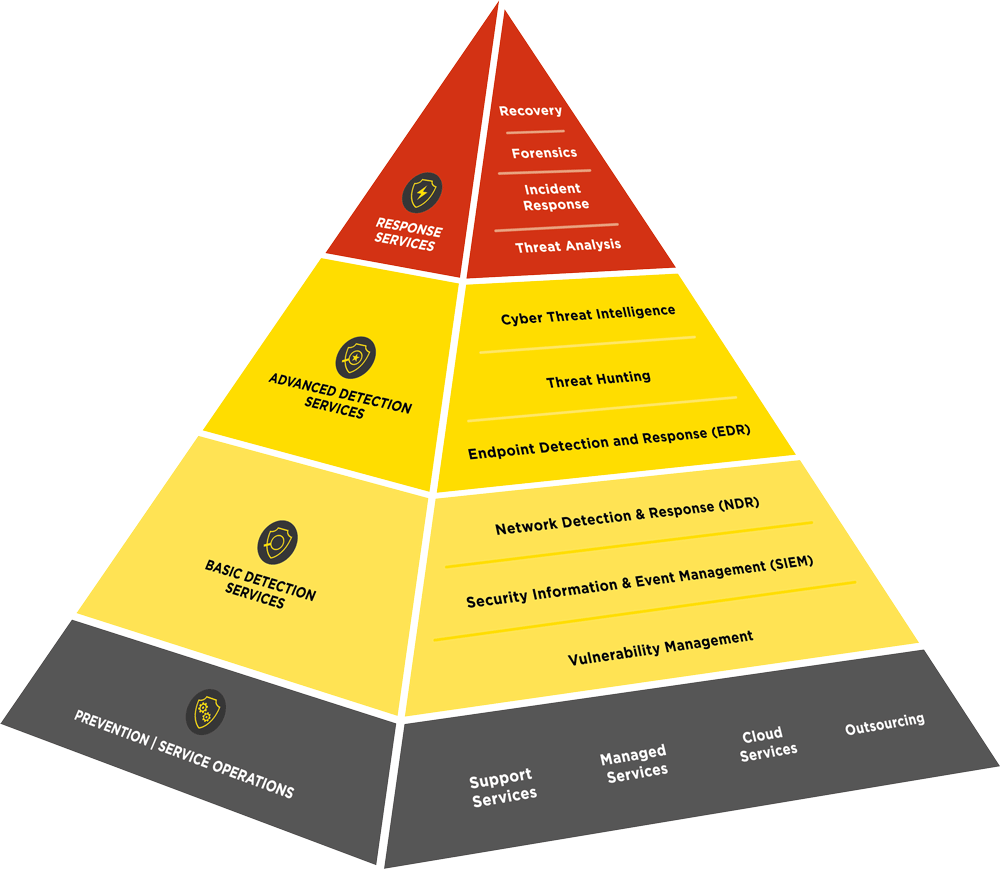 Whitepapers, Checklisten & Poster
Would you like to learn more about Cyber Defence, Cyber Resilience, Detect and Respond and our InfoGuard Cyber Defence Center? Our experts regularly create whitepapers, checklists, templates and posters so that you can optimize your Cyber Security and Cyber Defence today. Once downloaded, our Content Offers are available to you at any time as a useful reference work - free of charge, of course. Download now!